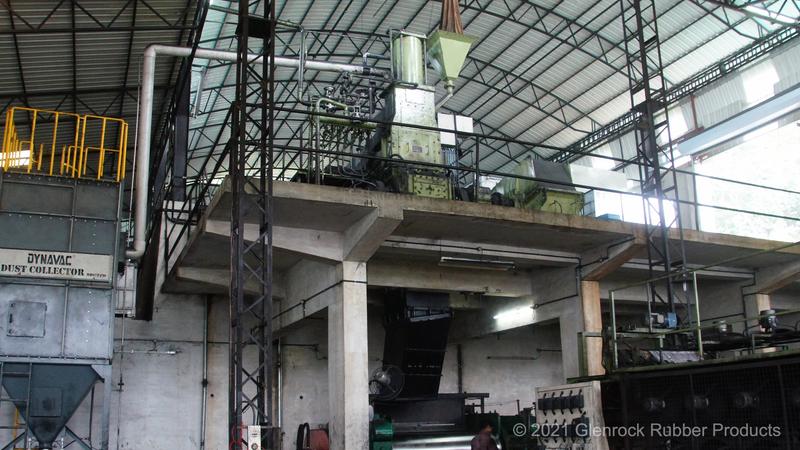 Mixing
4 Internal Mixers (Intermix) with 150 litre capacity each, output 160 tons of rubber compound per day.
1 Banbury mixer with 20 tons of rubber compound output per day.
Each mixing unit is equipped with all the necessary supporting machinery for ensuring quality and smooth operation.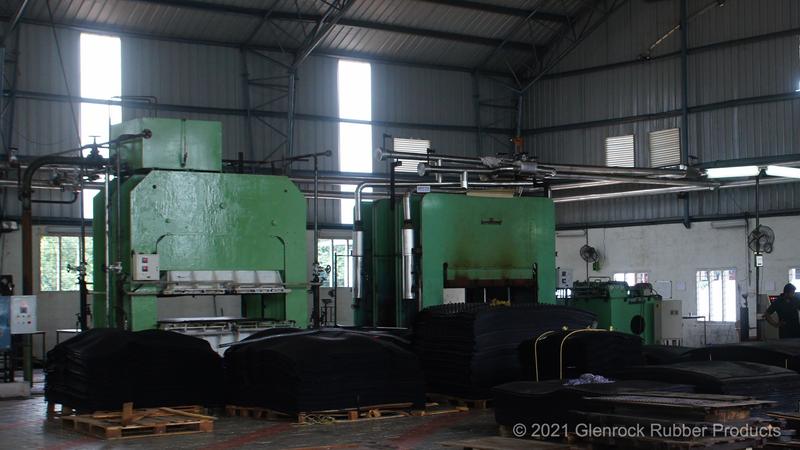 Moulding
Large Hydraulic presses of varying sizes -upto 2 x 2.4m and 3.2 x 1.3m
250 different custom moulds used in production.
Natural & Synthetic Rubber (SBR, Nitrile, EPDM etc) moulding
Splicing (joining) mats to produce continuous rolls of up to 30m.
Rubber-metal bonded products
Capacity: 600 MT/month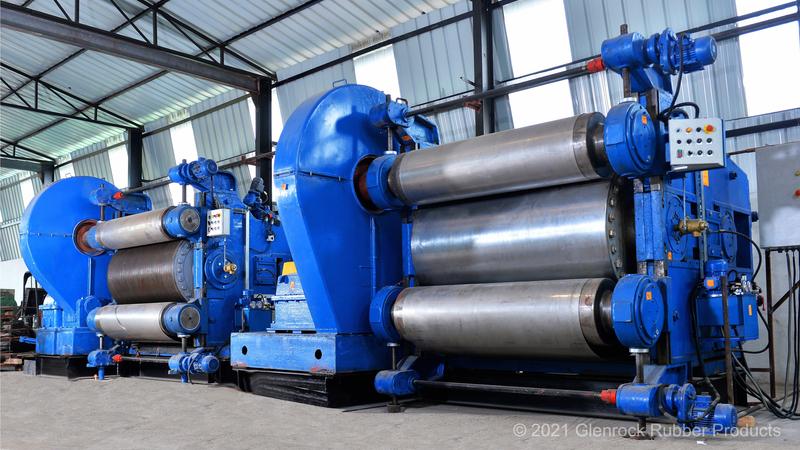 Sheeting
Sheets of upto 1.4m width, 2-10mm thickness and 10m length.
Natural & Synthetic rubbers (SBR, Nitrile, EPDM etc)
Black/Color sheets available
Designs:

Plain/Textured
Fine Rib
Wide Rib
Coin
Checker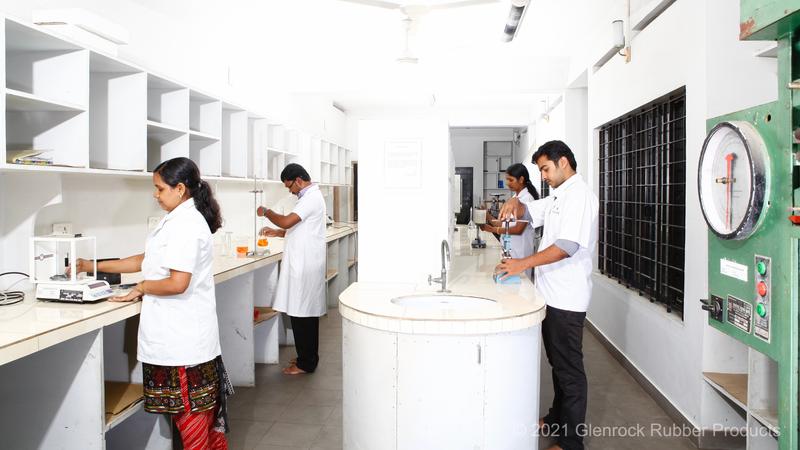 R&D
Fully equipped research & development facility with all the required equipments for development and testing of new compounds.
More than 100 different compounds have been developed by our R&D team to meet various product quality parameters and international regulations such as REACH, RoHS, PAHs etc.
Rubber-metal bonded products.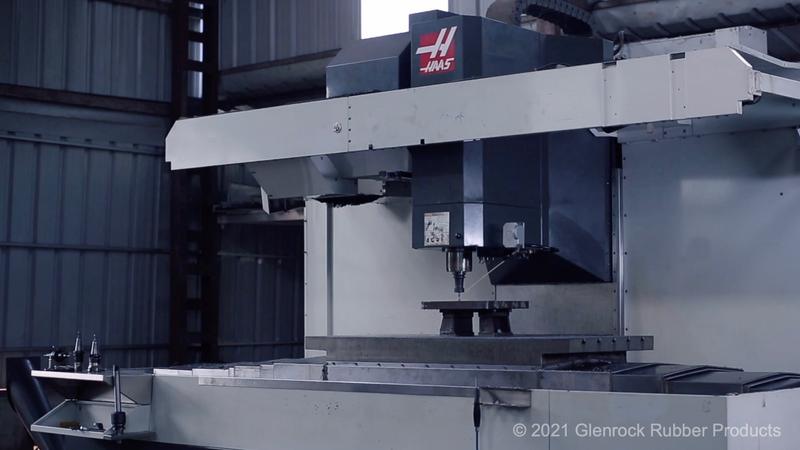 Tooling
2 CNC Machines for mould tooling.
Maximum mould size: 3m x 2m.
Product designs remain confidential.
Fast tooling.
Associated companies
The glenrock group also controls two other companies which operate in the rubber industry.
Hevea Engineering Works Pvt. Ltd.

H.E.W manufactures machinery for natural rubber processing (ISNR/TSR) (Electric/Diesel Thermic Fluid Dryers, Crepers, Hammer Mills, Hydraulic bailing press, Pre-breakers, etc.) and rubber moulded goods industries.
Heveacrumb Rubber Pvt. Ltd.

Heveacrumb specializes in the processing and marketing of specific quality grades of Technically Specified Block Rubber (TSR) like ISNR 5, ISNR 10 and ISNR 20. The processing envisions an optimum quality to go on par with any international standards. The company also markets RSS at a macro level.